Digital Marketing Tools You Can Use For Free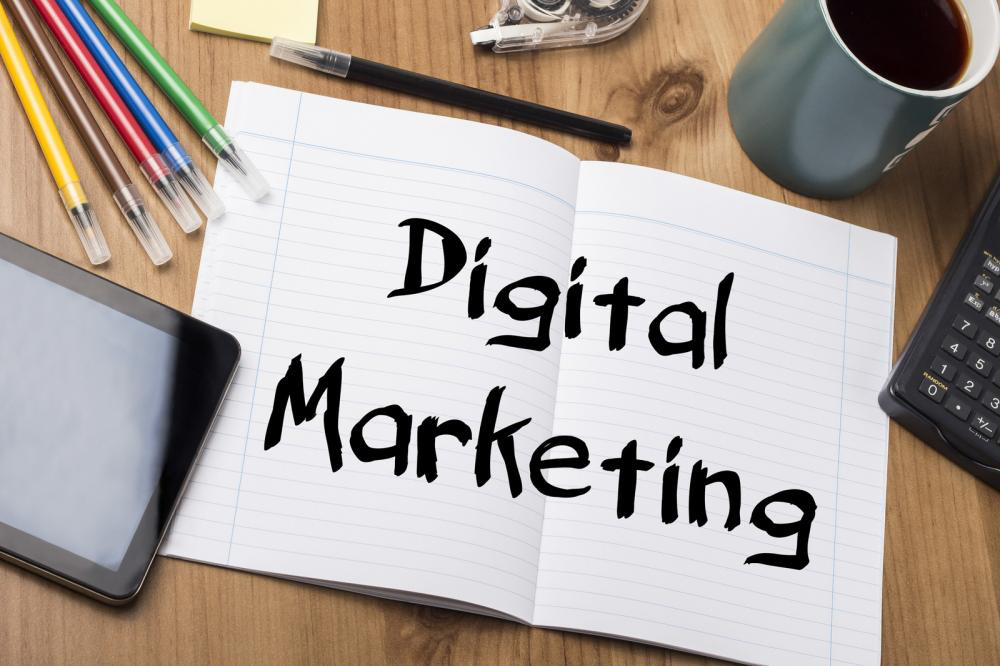 The growth and development in technology has made it imperative for businesses to operate online. And to remain successful online, your business needs to have an effective digital marketing strategy.
In order to execute a useful digital marketing strategy that would aid your business in generating a maximum number of leads, you need to employ the most effective digital marketing tools available online.
When it comes to digital marketing tools online, you have multiple options to choose from. If you can afford it, you can always employ a professional's assistance in developing an effective digital marketing strategy for your business. However, if you wish to remain cost effective and stay within the limits of your budget then you can always construct your own digital marketing strategy with the help of online digital marketing tools available. And the best part is- they're free!
Let's take a look below at some of the top digital marketing tools that you can use to build up an effective online marketing strategy:
Go to Google
As of now, Google is one of the greatest search engines and has proven to be quite helpful in a variety of different aspects, online. In the case of digital marketing tools, Google has really surpassed all expectations with the number of different mechanisms available here. So here are a few digital marketing tools that Google offers absolutely free of cost that can really help you improve your digital marketing strategy:
Google Analytics
Google Analytics is a digitalized way of evaluating the data and metrics for your website, giving you clear-cut numbers. The data Google Analytics offer you include:
The amount of traffic
The traffic sources
Visitors
Gadgets used by visitors
Keywords used
Social media participation
Tracking
Rate of conversion
Google Trends
It is important to know whatever is buzzing in the market. This is because that will help you stay in the loop and build a marketing strategy that targets the currently trending hot topics. The Google Trends allow you to review whatever topic is the trend of the industry you operate in. This allows you to join the fleet and stay right up to the minute with market trends.
Google Alerts
The Google Alerts is quite a useful tool to devise a successful and informed digital marketing strategy. This is because the tool allows you to be alerted with the new market trends. When you are up to date with what's hot in the market, you will be able to develop a marketing strategy accordingly. The Google Alerts have made it possible to be more accurate and effective with your marketing strategies.
Google Keyword Planner
The keyword depends on the current trends. This is because most customers look up whatever is the latest introduction in the market. With the use of Google Keyword Planner you will be able to identify the customer's search engine patterns. As a result, you will be able to produce content that incorporates these patterns effectively. This will help your business' blogs to stay on top of the SEO charts, giving you a greater exposure to lead generation.
Ubersuggest
Content marketing has become a critical component of digital marketing strategy, it's essential for brands to produce relevant, original, and stimulating content that attracts users and encourages engagement.
Not only do brands have to publish content regularly to maintain search engine rankings, but they also need to ensure that it provides value—this is where Ubersuggest comes in.
Ubersuggest is a hot new tool that every hands-on digital marketer must start using. It works with Google's search box. You simply enter your focus keyword, and Ubersuggest appends it different words and letters, giving you a list of popular topics you can write on. This allows you to cover topics that users are actively searching for, directly your search engine rankings.
If you're struggling to create content that drives traffic, start using Ubersuggest today.
HootSuite- Social Media Marketing
HootSuite is a well known digital marketing tool that offers two social media marketing plans: the basic and the premium. The basic social media marketing plan is perfect for your new or growing business. This plan offers you an effective way to develop your online reputation through a strong presence.
Here is what HootSuite's free, 3-profile plan offers:
Profiles at 3 online platforms that can be managed via one account
Digital metrics to keep tracks of data and recognize the most striking keywords searched by the audience. (This helps in making your strategy more keyword efficient)
Keep track of the sources that visit the profiles for more effective marketing
The skill to promote leads and store the data in database
The expertise to develop content or social media posts ahead of time. Also offers the ability to auto-post
MailChimp- Email Marketing
Email marketing is one of the easiest ways to promote your business and build a brand image and/or reputation in the market. This is because all your customers use e-mails. In addition, e-mails are a personalized way of communicating and inviting your target audience to your website through informative newsletters.
MailChimp is an effective digital marketing tool in this aspect. This tool has upgraded the way you connect with your potential customers through e-mails. This is because with the use of this tool, you can craft automated messages, schedule e-mails and customize the messages according to different audiences.
In addition, MailChimp also gives you reports of your lead generation. This allows you to improve and alter your campaigns according to what fits the course.
For a pro-level digital marketing strategy, contact us at Makarandutpat. We offer you the premium quality of digital marketing tools at an advanced level that will significantly boost your lead generation, giving your business the growth and development it deserves.
---